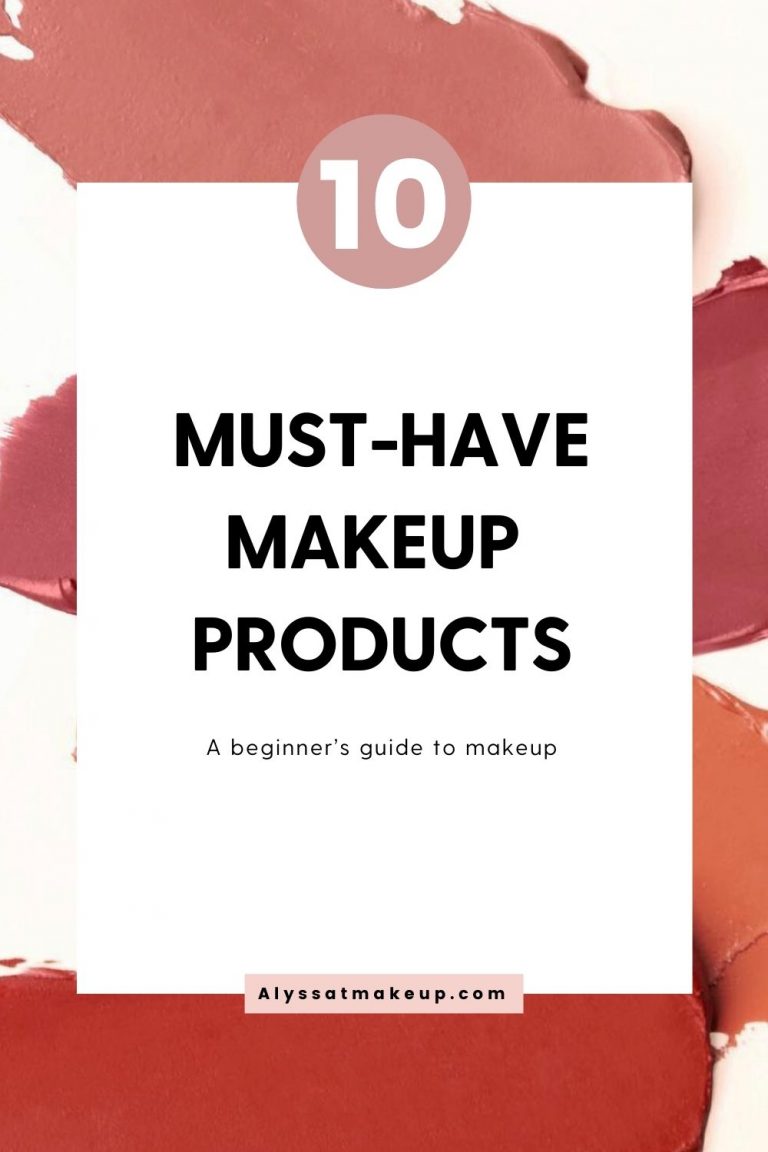 Learning how to use makeup for the first time? Have no idea where to begin?
I've put together a list of products you would NEED so that you don't have to worry about spending too much of your time (and money) on random items that you never end up using.
Moisturizer/Primer
As a beginner or someone who just doesn't wear too much makeup, a good moisturizer should still be a staple in your makeup bag. Skin prep is a must before any makeup application, it helps with making your foundation sit and look better on the skin.
Use a moisturizer that works for you (we all have different skin needs). If you already have one that does, great! If not, here are my recommendations:
Nivea Soft Moisturizing Cream
Johnsons Hydration Essentials 2-in-1 Facial Gel Mask (for oily to combination skin)
Bobbi Brown Vitamin Enriched Face Base
2. BB Cream or Foundation
I like to recommend BB creams for those who don't like applying foundation. BB creams are an all-in-one kind of product and usually have very sheer coverage depending on the brand. For those who do wear or want to wear foundation, it doesn't hurt to own one for the days you need a little more coverage; say for date night or brunch with the girls.
Recommendations:
The Body Shop Fresh Nude Tinted Beauty Balm

Maybelline Fit Me Foundation

Estee Lauder Double Wear Foundation
3. Eyebrow pencil/mascara/pen
Eyebrows frame your face which is why it's a good idea to have brow products to fill in any sparse areas on your brows. If you have thick brows, an eyebrow mascara could work best for you.
Recommendations:
MAC Veluxe Brow Liner
LUMA Beauty Beyond The Brow Grooming Gel
Estee Lauder Featherlight Brow Enhancer
4. Concealer
We all need a concealer. It comes in handy when you need to hide your I-binge-watched-Bridgerton-on-Netflix-last-night under eyes or if you need to spot conceal an annoying pimple or pigmentation.
Recommendations:
Nyx Can't Stop Won't Stop Concealer
Maybelline Age Rewind Concealer
Tarte Shape Tape Concealer
Bronzers bring back natural shadows or dimension to your face (the face is very flat after applying foundation).
Recommendations:
Benefit Hoola Bronzer
Physician's Formula Bronzer
Maybelline Fit Me Compact Powders (has a wide variety of shades)
6.
Blush
Blush on the other hand adds colour to your cheeks and brings a very fresh and youthful glow.
Recommendations:
MAC Cosmetic Blushes
NYX Sweet Cheeks Blushes
In2it Blushes
7. Eyeliner & Mascara
Having a good eyeliner can easily change up a makeup look. Pencils can be added to the waterline for added drama or you can use a liquid liner to create a wing. Mascaras are a MUST; they can be applied whenever you need a quick pick-me-up.
Recommendations:
Maybelline Hyper Easy Liquid Liner
Urban Decay 24/7 Glide-On Eyeliner Pencil
Essence Lash Princess False Lash Effect Mascara
L'Oreal Voluminous Paradise Mascara
8.
Nude lipstick
Lipsticks might not be for you – until you find the perfect nude shade. I love a nude lip in my makeup bag
because it's perfect for days when you don't want to be overpowering but still want to look cute.
Recommendations:
Sunniesface Fluffmatte Lipsticks – Nudist
MAC Powder Kiss Lipstick – Velvet Teddy
9.
Neutral eyeshadow palette
A neutral eyeshadow palette is usually warm toned and is flattering on most, if not all skin tones. These palettes can also be used for everyday makeup looks as well as evening glam.
Recommendations:
Urban Decay Naked Heat Palette

Revolution Re-loaded Palette Iconic Fever
10.
Makeup brushes
Of course, how else will you apply all these products? Good makeup brushes are important because they serve as an extension of the hand. It's easier to start off with a set that already has all your face and eye brushes.
Recommendations:
AlyssaTBeauty 13pc Lilac or Olive Brush Set
AlyssaTBeauty 7pc Wine Brush Set
And that's it for what I believe should be in a beginner's makeup bag. Let me know what you think!